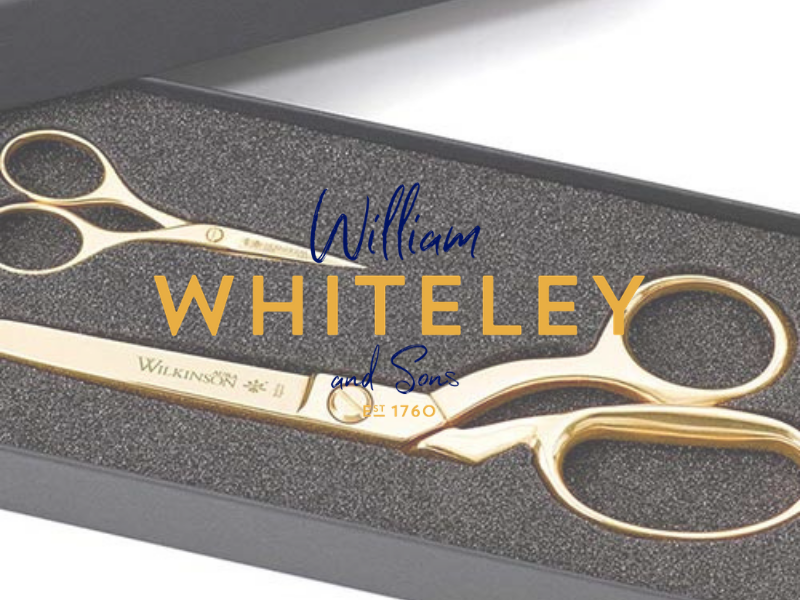 "I contacted Pennine as we wanted a local supplier and the service that we have received has been excellent.
Patrick O'Donnell, Production & Engineering Manager
For 258 years, William Whiteley & Sons have been designing and manufacturing beautifully hand-crafted industrial scissors in Sheffield, the birthplace of stainless steel.
What issue did they need solving?
William Whiteley & Sons contacted us in January 2021 as their current supplier of quench oil could no longer provide them with the product. The quench oil they needed was not an 'off the shelf' product, they needed a high performance oil – specifically designed for their heat treatment processes.
They were also experiencing an issue with their grinding fluid, which was compromising the surface finish on the blades. William Whiteley & Sons asked us to provide an alternative fluid to test.
How did we help them solve their issue?
Once we had determined the needs of the application our technical team created a bespoke quench oil for them to try. Our on-site laboratory means we can control every part of the blending process and create bespoke products tailored to each application. We delivered a barrel of the new Quenching Oil M60 to William Whiteley & Sons, following trials in their heat treatment plant, the oil was approved for use.
To overcome the grinding fluid issue we recommended our Pengrind GR. This product is an oil free concentrated chemical grinding fluid. The product was recommended due to its superior cooling and flushing characteristics, which would help to reduce heat build-up during the grinding process, reduce instances of wheel glazing and thus improve the surface finish and appearance of the blades.
What have the outcomes been?
Supplying new blend Quenching Oil M60 has meant William Whiteley & Sons were able to continue heat treatment process, uninterrupted.
Switching to Pengrind GR has improved the surface finish experienced on the blades.
"I contacted Pennine as we wanted a local supplier and the service that we have received has been excellent. When I called, John was busy supporting the shop floor but still had the time to offer solutions to our grinding issues and now we have a much better process. Look forward to a great working partnership going forward."
Patrick O'Donnell, Production & Engineering Manager